Capture the attention of potential customers by taking advantage of social media. You can stay on top of your game and become the "IT" restaurant by navigating your digital presence correctly. This means marketing your food and drink to attract attention and adding some trendy restaurant menu items to draw in a crowd. Unique restaurant menu items make your venue stand out so be sure to get creative with your dishes.
How Social Media is Influencing the Restaurant Industry
What makes you stop and look at a post? When scrolling through social media images on Instagram, a captivating picture makes you want to scroll a little further down the account's posts. This is the same for your potential customers. Keep in mind the types of illustrations that caught your eye. Why were they memorable?  Digital marketing will show off your dishes in the best light so make sure they are put together well and look appetizing. You can influence hungry diners with colourful images of food and drink. Add in a captivating headline to interest the viewer and a question to encourage interaction. This intrigue leads to further investigation of your website and encourages in-person visits or placement of an order for food delivery. Success!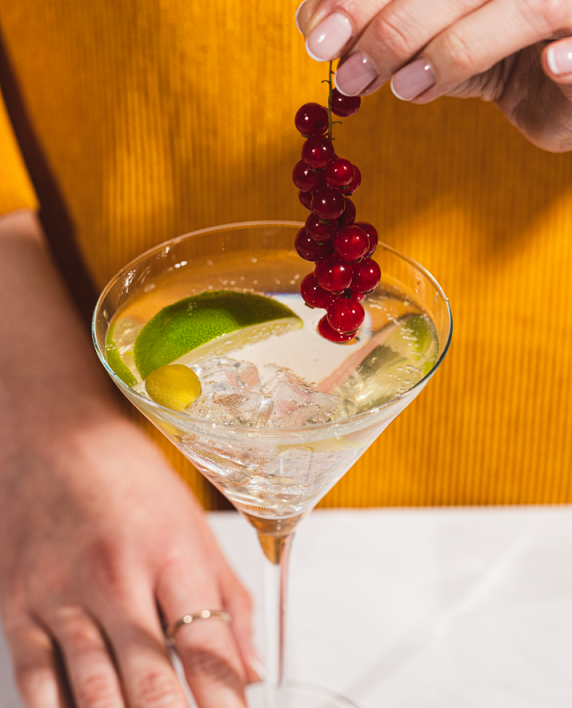 Trending Food and Drink
So, what current menu items are trending? Figure out which dishes work with your style of food service, then post them on your social accounts. Grabbing the attention of current and potential customers gets them ordering.
Here is a list of 10 currently trendy menu items:
1. Butter boards
2. Avocado toast
3. Yuzu-infused dishes and drinks
4. Vegan or vegetarian forward dishes
5. Wood-fired meats and fish
6. Nashville hot fried chicken
7. Korean corn dogs
8. Coffee-alternative lattes
9. Mocktails made with tropical flavours
10. Dunkaroo-inspired desserts
The great thing about food trends is that they can be altered to suit your restaurant's cuisine. Not only will you be offering items that customers are searching for, but many of the dishes can be easy restaurant menu items to prepare. Be sure to have an easy online ordering system and reliable food delivery options to help increase your profits and satisfy your customers.
Trend Setting
Instead of just following trends, you can be a trendsetter. Make dishes that really wow your customers, so they want to post about it. This form of free advertising leads to increased awareness about your products and an increase in business.
Do your research when coming up with unique restaurant menu items. Your creations can also benefit from incorporating a little nostalgia. A little bit of familiarity gives customers the courage to order a new dish instead of shying away from what they don't know.
2023 Global Food Trends
Current components that are making food and drink popular are:
International Flavours – Many people want to try something new with their restaurant experience. Eating dishes inspired by other cultures is therefore one of the top trending culinary experiences for 2023. Asian food has become extremely popular including the flavours of Ube and traditional ramen. Try adding items to your menu that you have never offered before and be surprised by the responses! You could go international for all the right trending reasons.
Health-Conscious Ingredients – With a lot of stress and anxiety in today's world people are searching for ways to take care of their minds and bodies. This is where plant-based foods and probiotic-packed snacks come into play. Consider incorporating healthy options into your menu plan with dishes such as zucchini pasta or yogurt-marinated chicken. Your customers will appreciate the effort you are making to help them improve their wellness.
Non-Alcoholic Options – Cater to non-drinkers. Cocktails look and taste delicious but not everyone indulges in alcohol. Consider adding a menu with creative mocktails that mirror the one you have for cocktails. This rising trend helps bring in new customers and can add to the bill total. This is great for those who want to abstain from drinking alcohol and great for your sales.  This healthy beverage option is appealing to everyone and an easy addition to your online take-out menu.   
Exploring the World of Flavour
Stay ahead of the game, not just in 2023 but every year to come. Your food service business can be innovative by incorporating new and exciting dishes mindful of popular trends. Unique restaurant menu items definitely draw in a crowd. Remember, experimentation and knowledge are key to your success. When you need help creating a great website with food delivery services along with the software to keep you organized, contact us at 247 Waiter!