If you read the restaurant survey questions from our blog last month,  you may be looking for additional questions to ask your customers. Survey questions in the food industry are important in helping you better understand your target audience and grow your business. Customer feedback about your website, menus, and ease of ordering gives crucial insight into satisfying the needs of your visitors, allowing you to focus on what you are doing right and make alterations to areas of concern. Your restaurant's success relies on good communication and great service.  
How to Conduct a Survey
There are many ways to get feedback including:
Social media posts
Paper questionnaires
E-mail surveys
Comment cards
Online forms
You are more likely to get an influx of responses from a wide range of people by offering a variety of ways to participate. While most people likely prefer to do things electronically, others may prefer to write their comments on paper. Grab the attention of as many of your customers as you can by making it convenient for everyone.
Questions to Ask
When it comes down to it, asking the right questions is key. What are some of the best questions?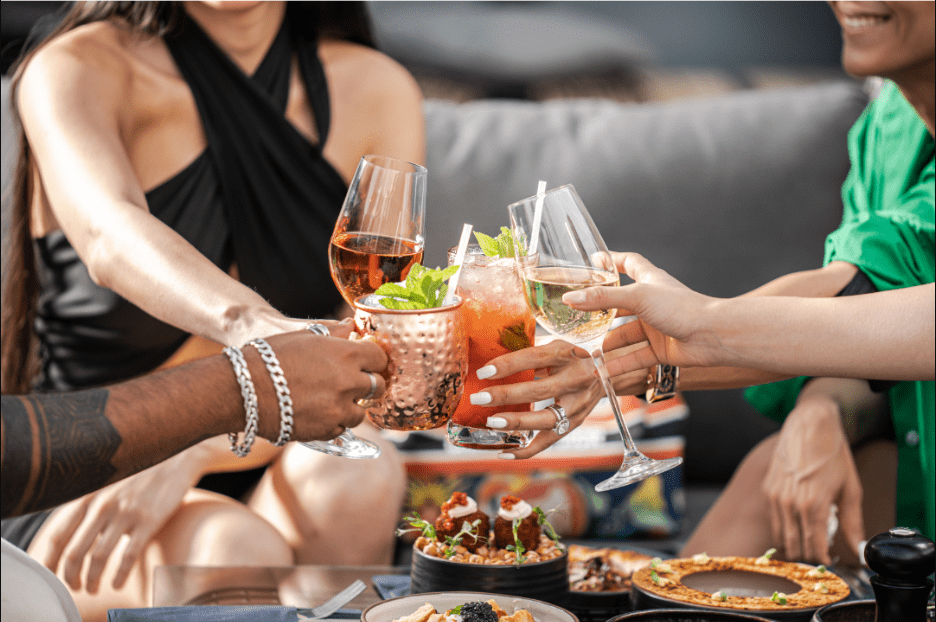 General Questions
1. How would you rate your overall experience from 1-10 (10 being the best) and why?
The "why" part of this question helps you discover details about what makes your restaurant most and least appealing. If you get many similar responses, then you will know what to work on and what should stay as is.
2. Why did you choose this restaurant?
Discovering why you won out over your competition provides good insight. Learning that you were chosen because your restaurant was conveniently located, had a great choice of menu items, or an interesting name, lets you know to highlight these factors on your social media and online ads.
3. What do you remember most about dining with us?
Show everyone what aspects of your restaurant are popular with diners by using this information for future sales and promotion. Details help new customers learn about your products and create intrigue.
Food Questions
4. Do you feel our menu has options for everyone?
Restaurant survey questions about your food options let you know what demographic you appeal to and where you are missing the mark. Having options for meat eaters, vegetarians, vegans, and people who are gluten-free or diabetic, can be challenging, but offering a variety can help boost your sales. Making accommodations for certain dietary restrictions can be a compromise if you find it difficult to offer every option. This lets people know you are considerate.
5. If you are a regular customer, is there something you wish we still had on our menu that was taken off?
This is a good way to find out if you may have made a misstep by taking off a popular item. You can always rectify this by bringing back a popular dish.
6. Does it matter to you that our restaurant has specials?
Having specials might be something you can eliminate to save on purchasing additional ingredients just for one day or a week. At the same time, specials can be something to make your restaurant stand out. Knowing your customers love your weekly feature tells you to keep the specials going.
Customer Service Questions
7. Were you greeted when you came in?
This helps with your research because you can't be standing at the front of your restaurant 24/7. If you find out there several customers had lengthy waiting times, it might be time for a staff re-training session.
8. Were all the staff friendly and did anyone stand out to you for a specific reason?
Get to know how your staff acts when you are not watching. If you find out certain people are making a huge positive impression on your customers, reward them with an extra special bonus. If someone is continually getting bad customer reviews, then it might be time to end their term as an employee.
9. Did your server offer you another drink when the one you had was empty and were dessert menus given?
This is a great way to discover if everything is operating to your standards. Upselling is one of the best ways to increase your sales volume. Follow up with your staff when you receive comments about missed desserts or lack of interest in serving another round.
Overall Experience
A night out on the town or a day out for that matter should be a positive experience for your customers. Restaurant survey questions help you make improvements and keep people coming back.  At 247 Waiter, we have an additional way to give your clients what they want. A smooth, online food ordering system for those times they just want to Netflix and chill. Contact us for all your online ordering needs.