It is crucial to get customer feedback when you own a restaurant. Knowing what your customers think of your food, service, and ambiance allows you to be better equipped to run a successful business. Customer reviews provide you with good and bad insight. By focusing on your audience, you can adapt to improve your ratings and show your clients you are listening to them. Restaurant survey questions are a wonderful way to gather valuable information from your clientele.
Avoid asking random questions. Instead, ask good restaurant survey questions that focus on specifics to help your business grow. Below, you will find 16 sample questions to get you started. Try asking a few at a time on your social media feeds or through an e-mail survey. Changing the topics every few weeks will give you a full spectrum understanding of your customer's experience.
Top Questions to Ask
Feedback on a customer's overall experience at your restaurant is key for insight. These two questions should always be asked.
1. What did you enjoy most about your visit?
2. What did you enjoy least about your visit?
Varied Questions to Ask in A Restaurant Survey
1. Is this your first visit to our restaurant?
This question can help you gain customers. You may want to offer an incentive for a repeat visit like 20% off their next order. This leaves a positive impression on the customer and helps you get continuous business.
2. How did you hear about us?
Find out which of your marketing strategies are working and capitalize on the top ways customers find you. Perhaps your customers found you through an Instagram post. If this is the case, create more posts to draw in more people. If your customer was a walk-in from passing by then you know your exterior is inviting.
3. How often do you visit our restaurant and what district did you travel from to visit us?
This two-part question helps you discover if a customer is a regular customer and what area of the city they came from. If most of your regular customers are coming from the SW, you should focus your marketing efforts on local SEO for this zone. Try writing ads with the keyword "SW restaurant" to target your audience.
4. What made you want to come to our restaurant?
Discover what makes your restaurant stand out before someone visits it. Was the draw the menu options, the atmosphere, or the location?
5. Are you happy with our operating hours and why?
This will tell you if customers find your restaurant's hours of operation convenient. You can always adjust the days and times to better suit the needs of your customers.
6. Do you have any suggestions for us?
Restaurant survey questions like this can help you discover great new ideas. Improving your customers' experiences is all about giving them recognition for their suggestions. When you implement one of their ideas, it shows you are listening.
7. If we did _ would you be happy?
Inquire with your customers about something you are considering adding or changing. If you get positive feedback, then it is safe to say it is a good thing to try out. If feedback is negative, then you might want to table this new idea.
8. Would you recommend our restaurant to your loved ones?
The answer to this question is a major tell-tale.  If customers really enjoyed your restaurant, they will likely refer friends and family.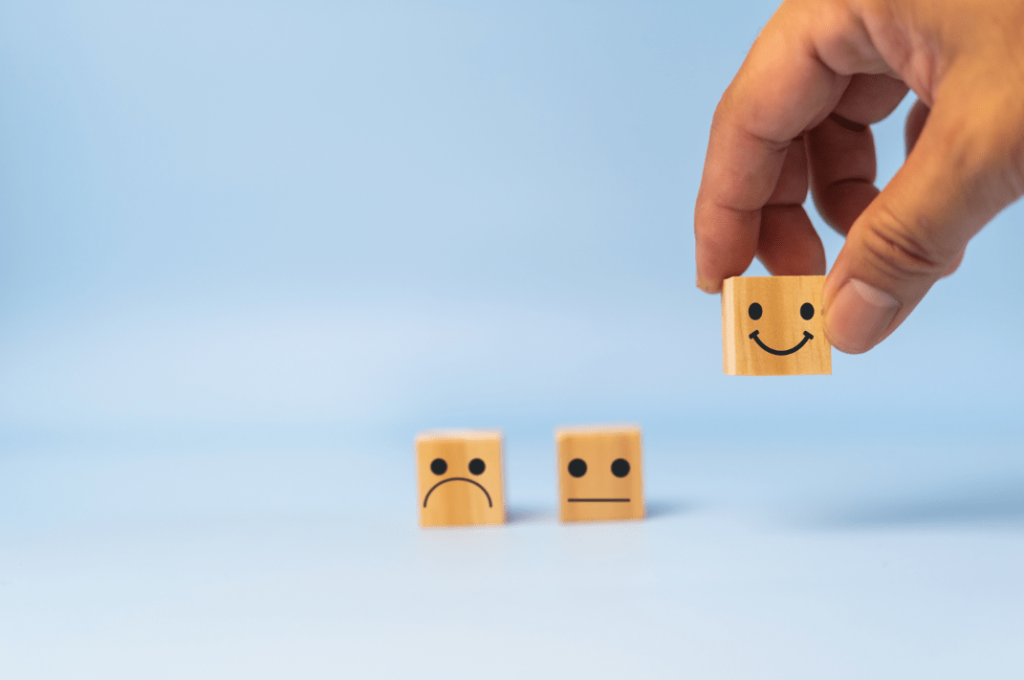 Food Questions
9. What were your favourite food and drink items on our menu?
The insight here will help you know whether to keep specific dishes on your menu. While it is good to change up your menu to offer something different and fresh for the changing seasons, it is also important to have staple items. These items are what customers know and love which keeps them coming back for more.
10. How would you rate the dish you had today from 0-5 (5 being the best) and why?
When you get the answer to this question it helps you discover which dishes could use some work. Share the ratings with your kitchen to help them improve or substitute a new dish.
11. Do you have any dietary restrictions that hindered you from ordering certain dishes?
Discovering what people can and can't eat will help you craft your menu. No two customers are alike. Having menus listing a variety of vegetarian, gluten-free, and vegan options can open your restaurant to a wider clientele.
12. Is there anything on our menu you wish we had?
The answer to this question will help you discover what your customers are craving so you can consider putting these dishes on your menu later.
13. Do you feel like the price of your meal matched the value?
It is important to know your customers feel the price matches the quality of the food you serve. You want your clients to enjoy the experience both as a culinary delight and as a great value for the money. You may need to tweak your dishes to ensure a healthy profit and a satisfied diner.
Customer Service Questions
14. How would you rate the staff today from 0-5 (5 being the best) and why?
Having friendly staff in a restaurant is key to your customer's overall enjoyment. Issues with customer service on any level need to be addressed with your team right away. Your future business relies on smooth operation.
15. Did your server make recommendations for you today?
Asking if suggestions were made lets you know if your staff is knowledgeable about the food and drink offered. Proper training including sampling menu items helps your servers to be confident when clients have questions about the menu.
16. Did your server offer you dessert after your meal?
Leaving a positive impression on your customers is crucial to your business' success and makes it more likely they will visit again. One way to do this is to make sure your servers always ask if they wish to have anything more at the end of a main meal. Suggesting a dessert or after-dinner drink is a great way to top off amazing food.
Final Thoughts
Your restaurant's recipe for success relies on your customers' experiences. A happy customer is a loyal customer. Of course, you won't impress everyone but by adjusting certain aspects of your business based on feedback from restaurant survey questions, you are headed in the right direction. Contact us at 247 Waiter to start marketing for your restaurant.