Restaurant Ordering system Reviews
Restaurant Ordering System Reviews & Testimonials
We at 247waiter take pride in helping restaurants (or any type of food establishments) take their business to the next level. Go through our restaurant ordering system reviews below, you will be thoroughly impressed with what we provide!
30 Day Free Trial, Free Setup, No Contracts!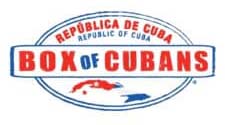 We are extremely pleased with the service and staff of 247Waiter. What seemed as a daunting task, an online ordering menu system, turned out to be the easiest task while setting up our catering and delivery service. Moreover, they make it affordable without compromising the quality or level of sophistication. During our setup phase we were concerned about support and if we would have the time to setup and maintain the menu system ourselves. Turns out the system is very intuitive and we required minimal phone support. The easy step-by-step process makes the setup process effortless. The system also allows for us to make instant changes to the menu and/or promotions, very important for us. Finally, our clients and staff love the system. Our team would to thank the whole 247Waiter team, you guys have had a huge and positive impact on our business.

Ronnie Lee – Pink Dot
My expectations were exceeded by the 247Waiter website service. As the General Manager of a company that sells deli goods and grocery products – I was searching for a way to go online with our business. Much of the competition in our area had such sophisticated websites and the budget I was working with didn't seem to allow room to compete. To my surprise 247Waiter made it easy with their templates to upload our products, customize our deli items, and sell. It was an instant hit with our customers and with our staff. The most important thing I'd say about 247Waiter with anyone seeking a venue for online selling is the user-friendliness of the entire process, back-end or storefront. The affordability of the product is also a huge plus.

The 247waiter and entire team members are very professional dedicating to the benefits of restaurant. They charge very very small fee for their service. I have recommended many restaurants to have their site with 247waiter or the online order link.
Restaurant Ordering System Reviews - Pizzerias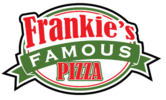 When I was researching a company to create and host my website I got quoted some crazy prices a range of $3k and above as well as monthly fees, one company quoted me $18k. I'm glad I found 247waiter not only they design the site/host/taking online orders, their customer service is the best I have experienced…….I couldn't be happier!

I have been very impressed with how smoothly we have become an online ordering pizzeria. Thank you for bringing Rush St Pizza into the new technology so easily. I really like being able to update and change specials as needed right from my own computer. Our average check has increased quite substantially and our customers love the new improved website. The 247Waiter team is a great way for a small business to get online without the huge fees of the other companies (Believe me, we tried).

I would like to Thank Your team for all the professional courtesy you guys had given me with hooking up my new on-line web site! You have been very helpful and knowledgeable. I am exceptionally impressed how easy the program is, it allows me to update or edit anything I need! My customers are also impressed how easy it is to order! Will definitely recommend you to all my friends! I got orders my very first hour that my web site was up and running! The cost of this web site is very cost effective and reasonable. I am very happy with what it does for me! Once again Thank You!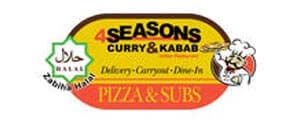 It is with great pleasure that I express my appreciation with your great customer service. Whenever we need updates made to our online ordering system it is done instantly through our administration system. It is unbelievably easy. Your help was great for our growing business and we are amazed at how fast we start getting orders from online. We strongly recommend you for the excellent service you provide for us. thanks a lot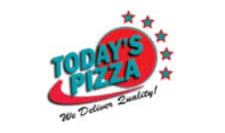 247waiter has very good service and their always very helpful. We started with 1 location and now all our 3 locations (owned by different family members) use 247Waiter for their website & online ordering.
Restaurant Ordering System Reviews - Burger / American Food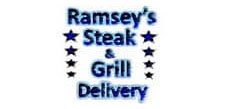 We really enjoy the easy of use of the online service. We are able to change anything we want whenever we want with a couple clicks of a button. If we have a special for the weekend we just add it into our online admin site in less then 5 minutes. Above all else it has helped us get more customers to our business!
bob - bob's Burgers Pasta and Pizza - Bells, TN
I'm Bob with Bob's Burgers, Pasta, Pizza. I am overwhelmed with the ease of 247waiter. My website is done professionally. Talking with my guest they all say it is very easy for them to use and easy to find what they want. When I had any question they were very responsive and took care of any challenge that I had. They are very patient. I once called and said that I had a problem with a food order not being sent to my printer. After checking with my system I found out I was out of paper. LOL Thanks for being patient. For not being tech savvy it made me look like I am. There is a lot of programs out there which I have checked most of them. By far 247waiter has outperformed all of them. Not to mention the great support. Thanks 247waiter. I will be a long time customer.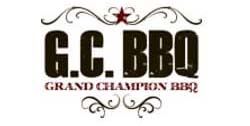 Greg - G.C. BBQ (Owner)
We have been using 247waiter for almost 5 years now, and are very happy with it. The website is very easy to manage and update in an instant. The online ordering has been a great tool for us. Overall, very happy with 247waiter fast service and communication. Would recommend it to anyone.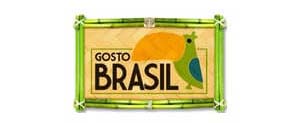 Carolina Moura - Gosto Brazil, Miami FL
In the stressful process of opening my first restaurant it was so refreshing to work with a company that was not just easy to use but also to the point. My rep wasn't just helpful in explaining the set up process but anything I need after that he continued to respond promptly and resolve all my needs. We all make mistakes when we start new business but my online ordering I made the best choice by going with 247waiter. 247waiter is one of the few companies I recommend with my eyes close.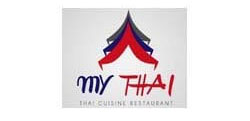 Tony - My Thai, Niagara Falls, NY
Didn't really know what to expect as far as service goes when I signed up with 247waiter, needless to say I was pleasantly surprised. This sitecouldn't be any easier to use for a restaurant owner. We were up and running, fully functional and taking orders within a couple days. Changes are insanely fast, all I do is email our rep and its like he's my personal rep only working for me. Couldn't be happier with this site and the service we've received.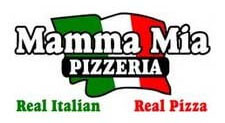 Nick C. - Mamma Mia NY Pizza
As a Business Consultant I deal with many companies and web hosts. I highly recommend 247waiter to any restaurant needing a website or online ordering system. The sites are very user friendly and easy to set up. Whether you're a web designer or a business owner with no design skills, you can have a fully functional site in hours. Their customer service has been better than most companies big or small.
Julie Ortiz - The Twisted Cuban Cafe & Catering, WA (Owner)
247waiter is a great ecommerce solution for our cafe business. Our customers say our online ordering site is easy & convenient to use. The 247waiter customer service team provided excellent support with the setup of our site & menu and they continue to provide this service as questions arise. We have been using 247waiter for almost a year and would highly recommend them.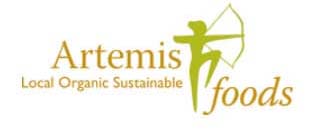 Clayton N. - Artemis Foods
Artemis Foods considered many options for an online ordering system such as customized design, intuit storefront, and many other hosted online ordering systems such as Menu Drive, Catertrax, and ehungry. We chose 247waiter because their website looks great and their customer service is awesome. From the first inquiry email, I was in contact with the same person, who was very informative and very timely with responses. Whenever I have questions and concerns, they respond the same day. They even customized parts of our website to meet our needs. I am so happy we went with 247waiter!

Sol Yamini - Pink Dot (CEO)
I have been using 247Waiter for about 4 years now and I am very happy with there service. They have great customer service and the website is very user friendly for my customers. I highly recommend it to every company that does delivery.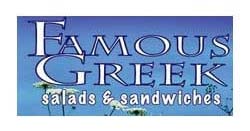 Mike - Famous Greek Salads, Clearwater FL
After comparing all of the online ordering systems I could find, 247Waiter was the clear choice. I was looking for website creation, easy to use online ordering, quick installation, affordable pricing and something that would look sharp to represent our business. 247Waiter ended up being the best in ALL of my categories! They set up the whole website for me and now I have full control to make changes on my administrator account. They have been very patient with my lack of tech knowledge even though it does not require much and are very easy to reach when I need them. My customers love this new website and I am very excited to be working with the 247waiter team in the future. (Restaurant ordering system reviews provided after using 247waiter for 7 years now)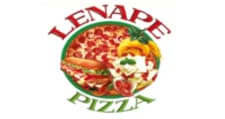 Yefim Faktor - Lenape Pizza (owner)
We start using 247Waiter 3 years ago (formerly used online ordering from a competitor service) and we really satisfy with service because EXCELLENT service and support, our internet business is growing and Website looks great . Thanks.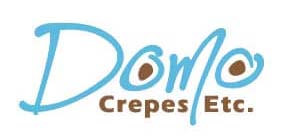 Sean Hadzic - Domo Crepes (Founder)
Our experience with 247Waiter has been easy and profitable. The templates make putting our menu and images online very easy. Our customers appreciate the fast-loading site and shopping our new items and specials. We are pleased to recommend 247 Waiter to any business interested in a high value and good looking web presence.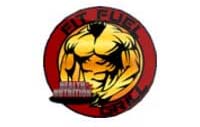 Gia Overton / Mike - Fit Fuel Grill, El Paso Tx
We had a wonderful experience with 247waiter. The implementation and set up was seamless. If we had questions or needed assistance 247Waiter was always available. Quick response and turnaround times! The entire set up took less than a week and our clients love how simple and convenient the site is! We are loyal for life!

Dan - Olivia's Good News Cafe, Franklin TN
We love, love, love 247Waiter! The site looks great and is very user friendly. Before deciding to purchase I had reviewed many different services and by far yours is the best and most affordable. Thanks so much!

Blue Parrot Pizza - Good Year, AZ
Looking for a website solution for our restaurants we came across a lot of options But one keep standing out; 247waiter.com the way they presented their product, how easy to set up and create a site, the prices etc. We decided to go with them. Once we started working with them to create the menu and finding the best options for our particular restaurants, they were GREAT. Their customer service and support is VERY GOOD. They Listened to our concerns, understand our goals, providing their suggestions along the way.The first website that we launched live, started taking orders the same day.We have not doubt that the nice presentation and the easy to navigate has contribute to have new customers deciding to go with us.We are very happy with 247Waiter and look forward to keep working together for the years to come.
Elizabeth Winter - Winterhouse Deli (Owner)
247Waiter, I wanted to thank you for the wonderful website you have given me. The best part is that you made it easy for me. I appreciate you letting me fax you a menu and you set up everything for me on the menu part. This allowed me to get other work done. You not only followed up with email but also voice mails to make sure all my questions were answered. Also if I had any questions on how the 247Waiter worked. Sure don't find quality persoanal service like that these days. I was so happy to be able to talk with a human being and not an answering machine or computer when I called. And if I did have to leave a message you got right back to me. I went to a food show not long ago and a lady ask me if I was interested in the same type website. Her charge was $599 to just set up the website. 247Waiter has given me the same thing for A LOT less. (No contracts!!! either) I highly recommend 247Waiter to anyone looking to get their restaurant a website or an online ordering system.

Paul Campbell - Philly's Famous Cheesesteaks (Owner)
Our customers love the online ordering system. It has eliminated the communication errors we used to have with our customers getting there order right. It has also saved our counter people time by not having to get customer's orders and credit card numbers over the phone.(Restaurant ordering system reviews provided after using 247waiter for 7 years now)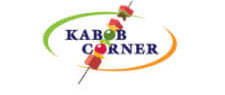 Matt A - Kabob Corner (Owner)
Not being all that tech savvy, 247Waiter helped put together my whole site for no extra charge! Thank you guys! Great product, great support!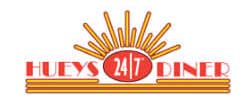 Brittany E. - doyle International (Director of Marketing)
The team at 247Waiter is outstanding! We are using their online ordering platform for several of our restaurants across the country. They provide a seamless operation and are always available if we have questions. I highly recommend them for an online ordering solution.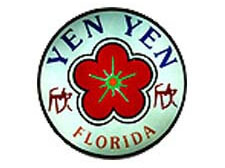 Tely Tse, GM - Yen Yen Chinese Restaurant, Florda
After a whole month of using the website and online ordering, I concluded that I've made the right choice to use your company, and my review and rating are: 1) Value – Excellent 2) Service – Excellent 3) Website – Good 4) Back Office – Good 5) Service Fees – Good So far, apple to apple, 247waiter is by far the winner in the market for online ordering services. Easy to set up, easy to use, easy to order, and the price is right. What are you waiting for? Highly recommended to anyone who demands less headache and don't have the time to start a new website for themselves. (Restaurant ordering system reviews provided after using 247waiter for 4 years now)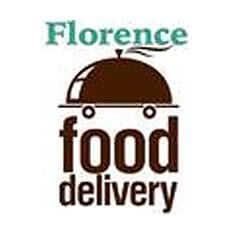 Harmony - Florence Food Delivery (Owner)
As a long time business owner, I was skeptical about using any online service to support my business; however, after speaking with several customer service representatives I was very comfortable in signing up with 247Waiter! Their support is TOP KNOTCH! Their credit card services are reliable. And their fees are VERY reasonable. We literally could not do our business without them and are so very grateful for the support and responsive assistance that we get from 247Waiter!

Tommy Pooch - Puccis Pizza (Owner)
My business has increased substantially since signing up with 247waiter no complaints. Thank You! and keep up the good work. (Restaurant ordering system reviews provided after using 247waiter for 6 years now)
Many of the above restaurant ordering system reviews were provided after the customer had been with us for a number of years. Some of these customers have unfortunately gone out of business or decided to move on from the restaurant business. The restaurant ordering system reviews are still relevant as they recommended our service to others even after closing down or moving onto other endeavors.
Don't understand how online ordering for your restaurant will work?
30 day free trial, Free Setup, No Contracts