Restaurant marketing tools are essential for growing your business. They help you keep track of your customers and their orders. The best marketing tools for restaurants can send out automated messages to boost sales and draw people in using images and video content. By removing menial manual tasks, you can keep focused on making great food and getting the dishes out of the kitchen and into hungry mouths.
Restaurant Marketing Tools
1. Sprout Social – Instead of wasting hours multiple times every day posting to a bunch of different platforms, set up a posting schedule. Sprout is a great social media organizer where you can upload all your written posts into the system and then set the dates and times to automatically appear on your profile. This program provides analytics so you can see when your posts are performing well and when viewing is down. Adjusting is easy when you know the optimal active times for your target audience.
2. Buzzsumo – Face it. You don't always know who the top influencers are It can be difficult to decide on who you need to help promote your restaurant. Buzzsumo recommends influencers and even content to match your brand.
3. Mailchimp – Do you want to personalize e-mail marketing campaigns? Mailchimp is a great platform to use. It has pre-built templates to help speed up the process. Additionally, there is list management, automation for sending messages out, and analytics to help you understand what kinds of messages are performing well.
4. Canva – Images mixed with your written content help grab people's attention and can say a lot. Create catchy pictures and incorporate your brand name and logo into your marketing messages by using Canva. You can save colours and fonts to keep consistent branding within your many designs, so your readers instantly remember you.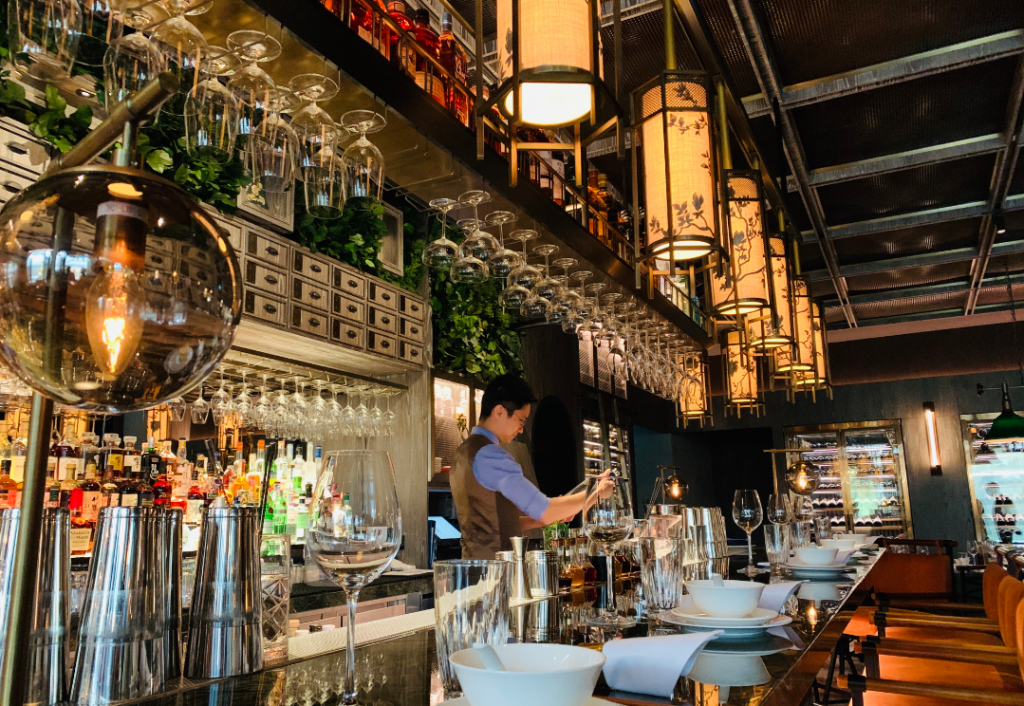 5. Veed.io – Video is another great attention grabber and can say a lot in a short amount of time. Most people don't want to read through paragraphs of information, so video is a great way to get your message out. Just remember to keep it short and to the point while matching your brand tone and personality. Veed.io lets you create animated or real-life videos to suit your preference and is easy to use.
6. EZ Texting – People are almost always on their phones so marketing to them through an SMS marketing tool gives you a high chance of opening rate. Send push notifications for upcoming specials or events your audience will likely be interested in. They will appreciate being informed. Make sure to stay away from coming off spammy and sending messages within short intervals of each other like every hour or so.
7. Pexels – Maybe you don't have your own photos or would rather use someone else's. Pexels is a great restaurant marketing tool for free images that match a broad variety of needs. There are lots of high-quality pictures you can use for your marketing without having to cite your source.
8. Google – A giant in the digital world, Google is a great online review tool where customers can let you know how they feel about your company. You can monitor and respond to these reviews, managing your business reputation in one place.
9. Popmenu – Offers and discounts keep your customers loyal and add to your client list because it makes them feel appreciated.  Popmenu lets you connect actions to your deals sent via e-mail. Booking links can go to a particular section of your website like your restaurant online ordering system. You can even use SMS to market your deals from this very same system. This tool lets you send personalized promotions based on the data you have acquired from your customers.
10.  KWFinder – Your website should have keywords to attract Google and an audience. KWFinder helps you find keywords that align with your business. It shows how your website is performing for these keywords compared to your competitors.
Mixing Together
All these restaurant marketing tools are great on their own but if you use them together, you can have a well-rounded marketing system. Your business can benefit from all types of marketing and these tools will help smash your goals so you can grow even further. At 247 Waiter, we offer the key ingredients to your online marketing strategy starting with a restaurant website to match the look you are going for.