Is your restaurant or food service business overwhelmed with takeout order phone calls? An online ordering system can help you respond quickly and efficiently to all your hungry patrons. Perhaps you need help getting a website created or incorporating a user-friendly method to place an order. A software company that specializes in the food service industry can create a restaurant online ordering system for you. Avoid the time and effort it takes trying to do the job yourself so you can focus your attention on delighting your customers.
What is an Online Ordering Food System?
An online ordering food system is a digital method for customers to choose items from your menu and get them delivered or come pick them up. Customers have two convenient ways of ordering:
1. Through a website
2. Through a mobile application
A software company can create both platforms for you.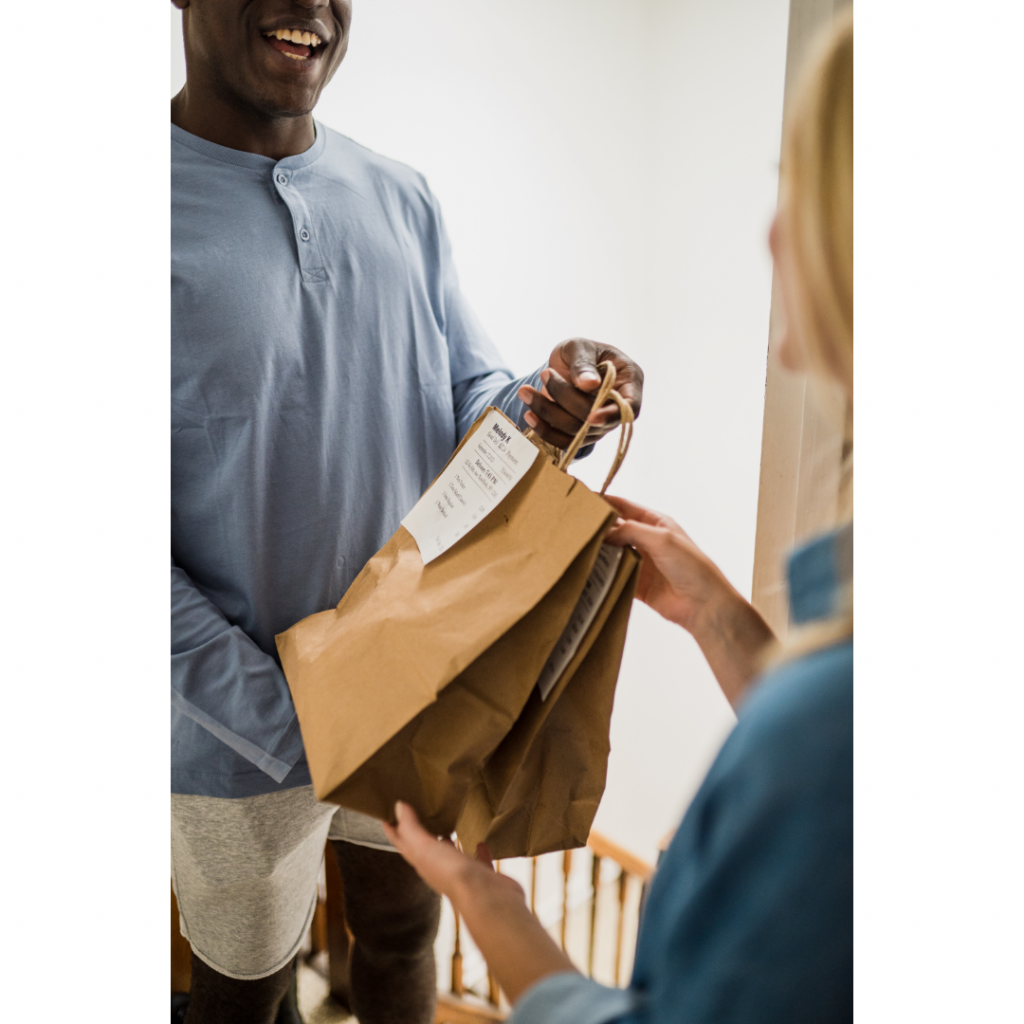 How Customers Order from An Online Ordering Food System?
Step 1: Access to the Menu – Customers choose whether they want their food and drink delivered or if they prefer to pick it up. Your online menu is accessible through the app or your website.  For easy navigation, the app is optimized for viewing on mobile devices, laptops, or desktops.  There will be a spot to allow the client to put in special requests. Everything they click on goes into a digital shopping cart.
Step 2: Finalizing Order – After completing their selections, the customer can review the information to make sure it is correct. At this stage, you can add a section that provides the option to add-on to their meal with extras like drinks or desserts. Once the order has been decided, the customer enters their information including name, address, phone number, e-mail, and payment information.
Step 3: Confirmation – After the order has been placed your restaurant will receive a notification and the customer will receive a confirmation via e-mail or text message. An approximate time will be provided indicating when the order will be ready.  
Step 4: Completion – You prepare the order for the customer, pack it, and either wait for them to pick it up or have the order delivered to the location provided. 
Digital World – Having an online presence is crucial for your business' success.  It allows you to showcase your menu, build your brand, and provide accessibility to a wide audience. People love the convenience of ordering their food from an online menu.  Not only are online apps easy to use, but they allow your customers to enjoy your food in the comfort of their own homes with just a few simple clicks.  Having an online ordering system is a must-have for every food service industry.
Improves Your Marketing – Allowing your customers an online ordering platform provides you with details about them. This information can be used to understand your target market. You will learn where your customer base is coming from, the types of dishes that are the most popular, and the average amount spent on each order.  This helps you create ads that target the specifics of your audience to entice further interaction and repeat business.   The data you collect can also help determine when you should boost your sales by running time-restricted discounts during your slow days.  
Accuracy – When your customer makes an order online it reduces the chance of miscommunication.  It is easy for your staff to make an error when taking an order over the phone, but when an order is placed digitally the only one who is responsible for the choices is the customer. Everyone receives a copy of the items requested and it can be double-checked before pick-up or delivery.  
Generate More Revenue – Ordering online allows customers to take their time deciding on what they want. When they feel less rushed it increases the chance of them ordering more items. It can help if you provide professionally taken photos on your website or mobile app. You can also upsell to your customers by offering them add-ons or volume discounts with their meal choices.
Save Money – Without the need for a third-party platform you can eliminate paying a commission with every order. A software company does the work for you for a one-time fee then all profits from orders go straight into your account.

Finally…
Having your own restaurant online ordering system means you are in control. When your brand and company name are visible online it helps draw in more customers. Making your customers happy by offering a convenient way to order from your menu is quick and easy with 247 Waiter. We can get you set up now.