Pizza
Personal size pizza's made just for you in our oven!
Chicken, bacon, ranch sauce!
+ ORDER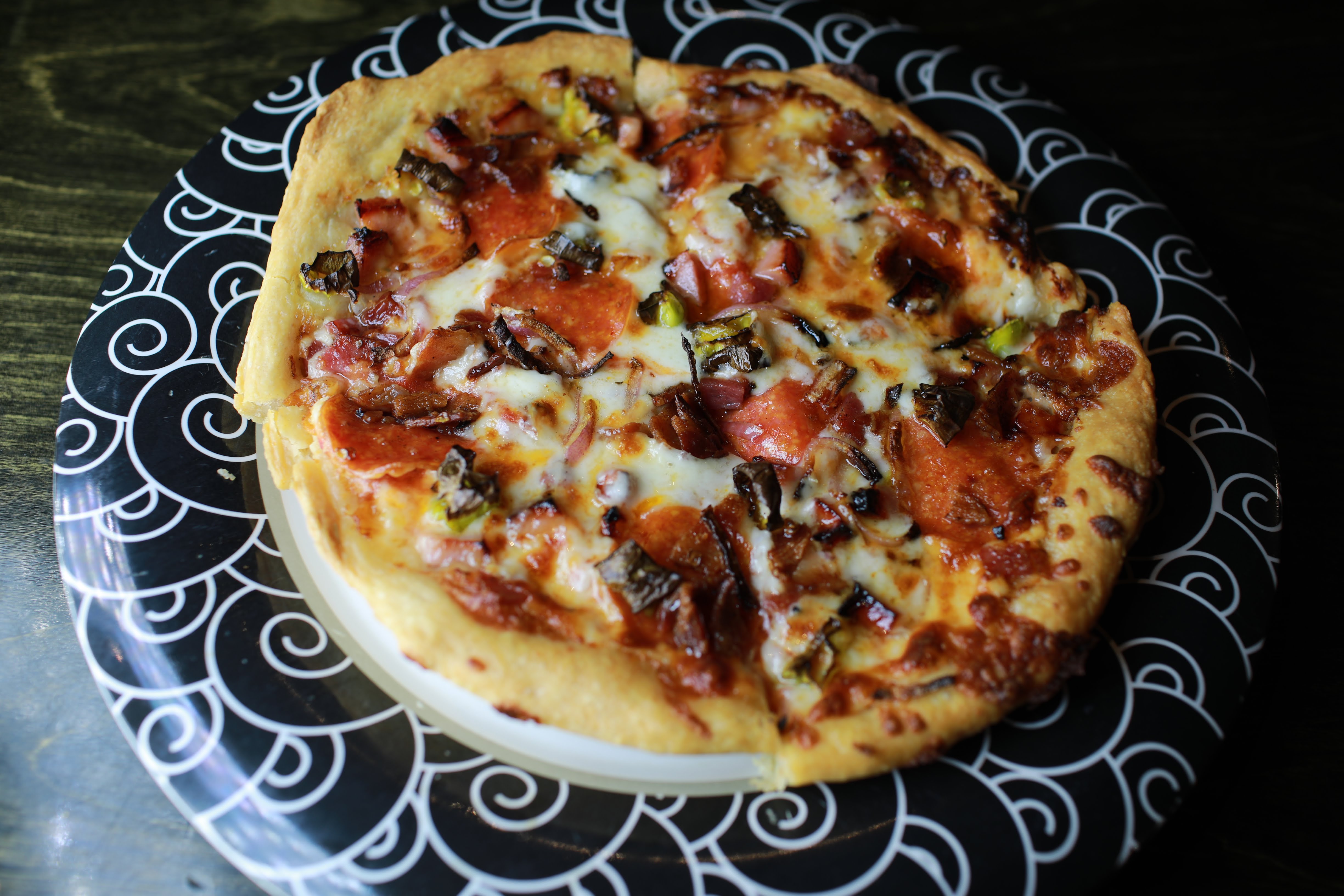 Pepperoni, ham, bacon, chopped up pepperoncinis, and red onions.
+ ORDER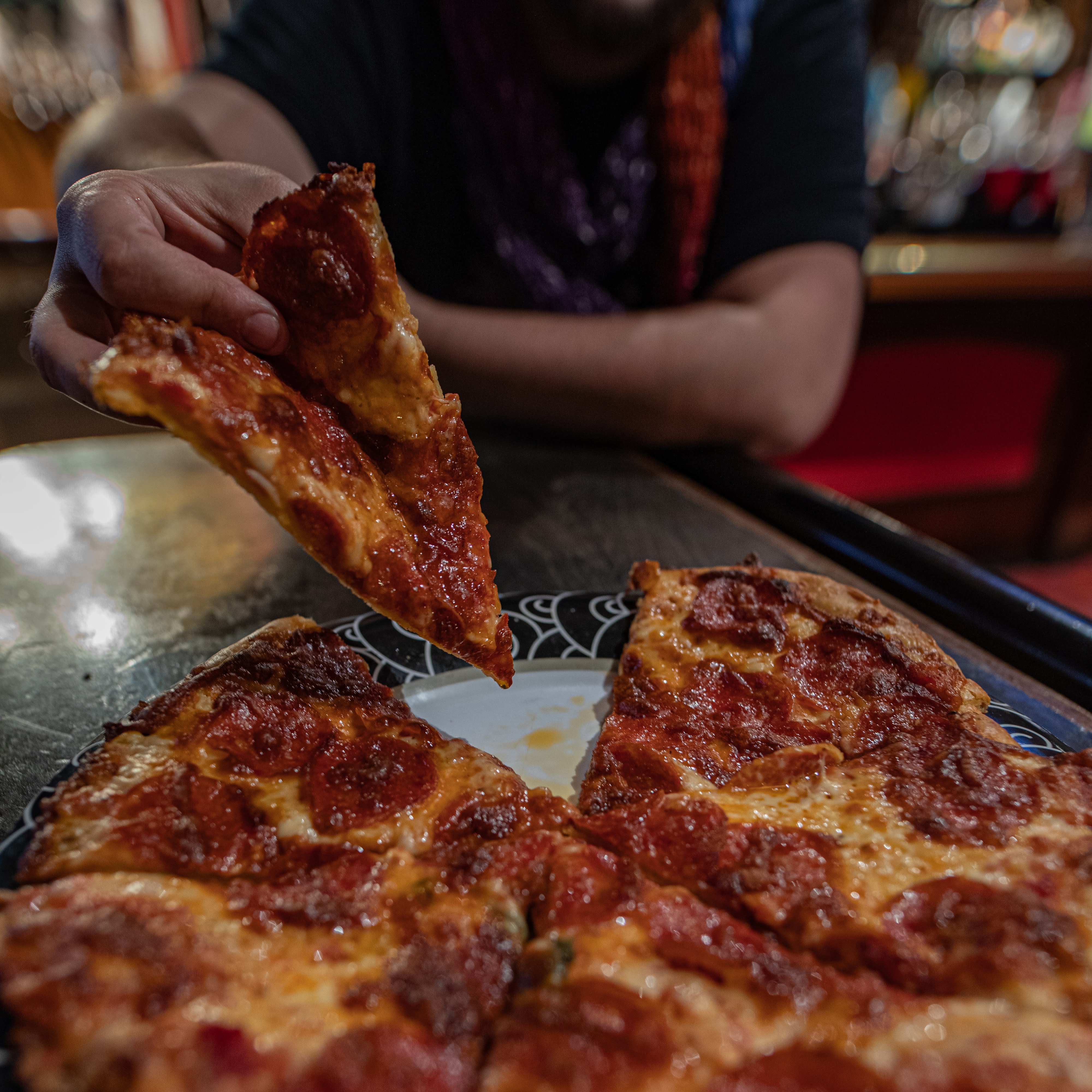 Red Sauce, cheese, and pepperoni or something
+ ORDER
Wing sauce, cheese, peppers, and chicken.
+ ORDER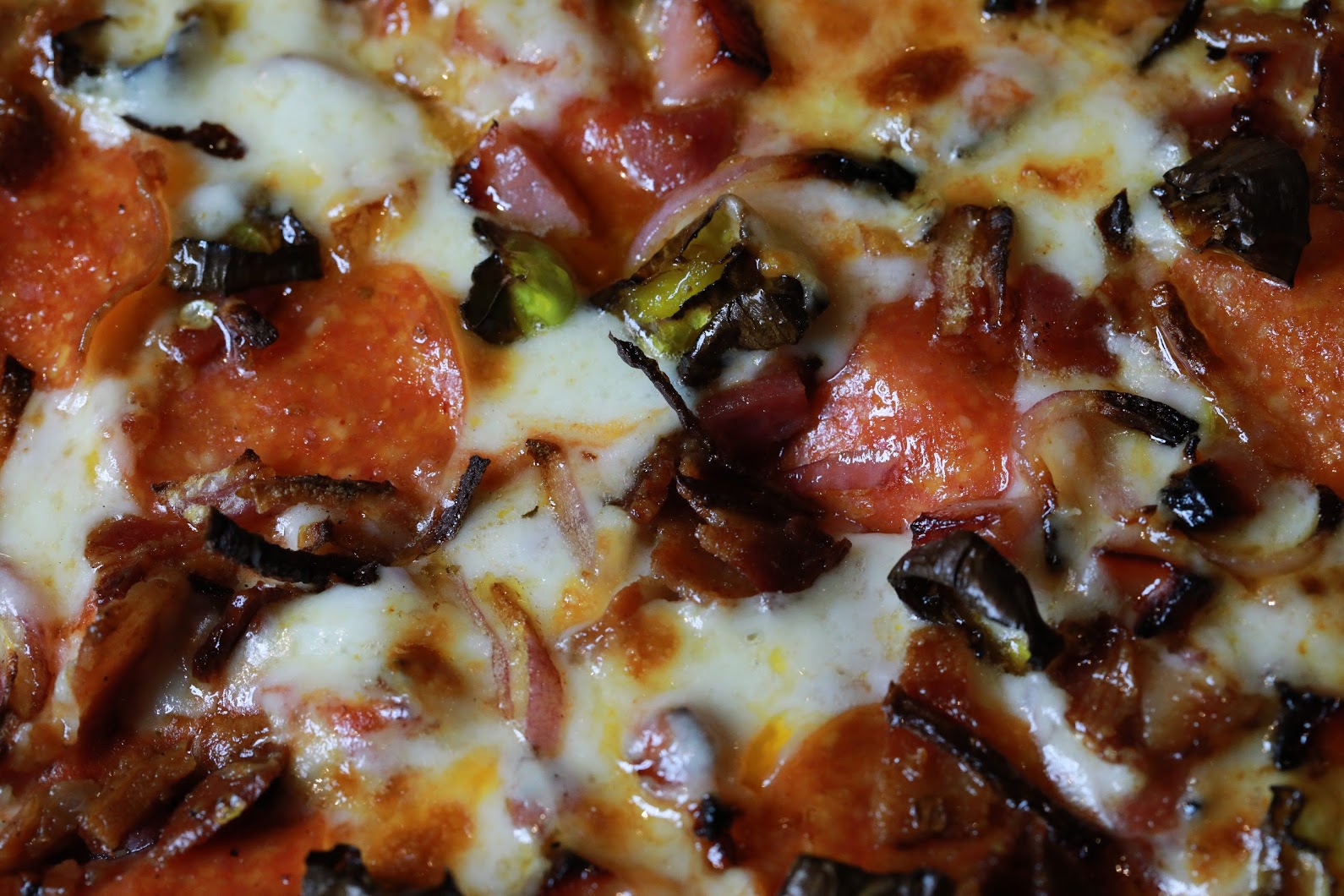 Inspired by the Orc Burger, this pizza is quite the festival of meatiness. Our red sauce with cheese, bacon, ham, pepperoni, and sausage. No wussy greens!
+ ORDER
Red sauce, cheese, back olives, mushrooms, and tomatoes. (pic shows peppers, but not standard.)
+ ORDER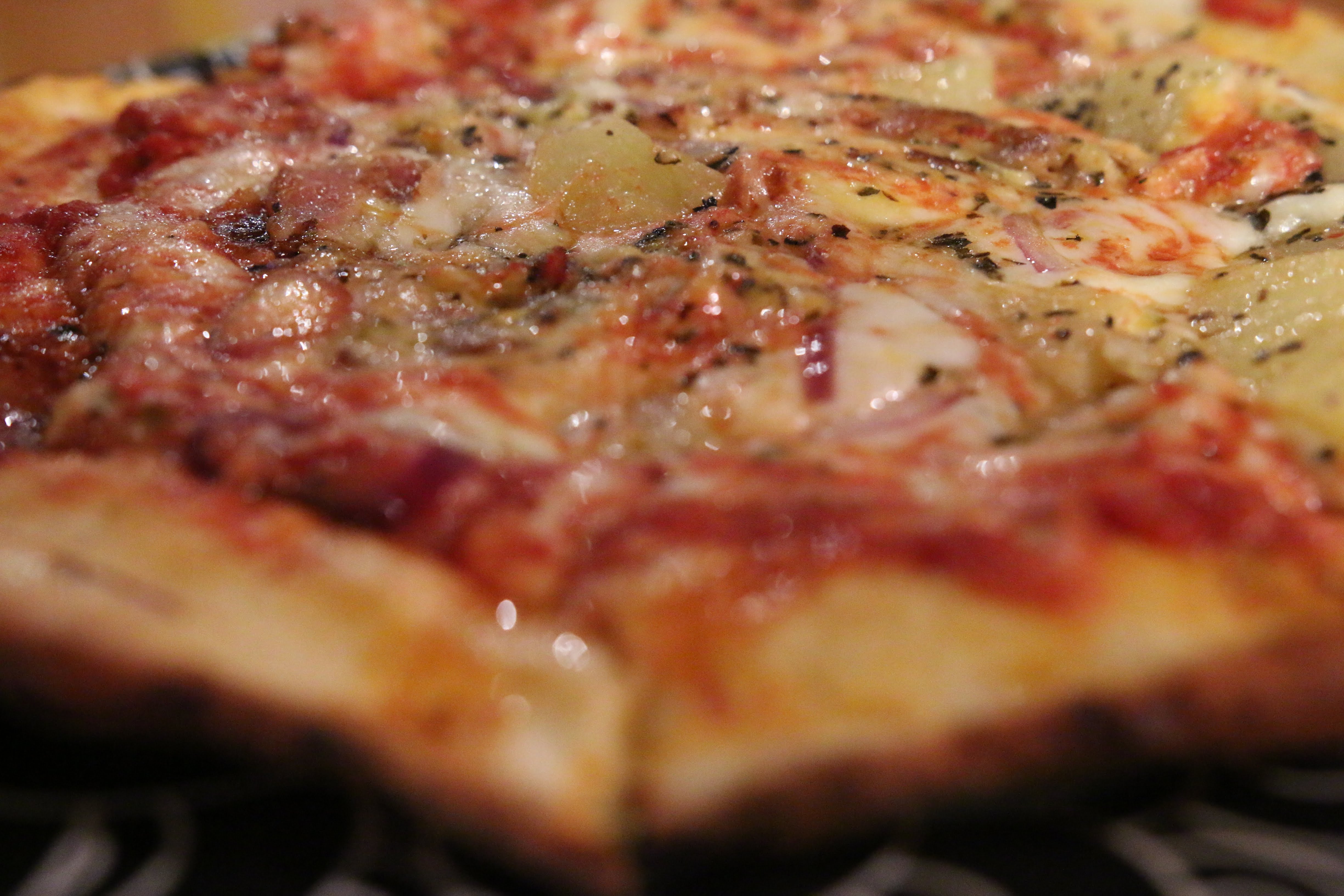 Red sauce, cheese, pineapple, bacon, and red onion.
+ ORDER